Mark Lentz
Complete Real Estate Options
Guiding You Through The Real Estate Maze
Buying?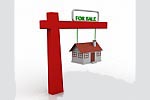 So, you're thinking about buying.
Buying a property, for most people, will be the largest purchase they will ever make in their life.
You may be nervous.
You are probably thinking...
Should I do it? Am I paying to much? How much should I spend? Can I afford it? Where do I want to live? Do I want to buy a condominium? A townhouse? A single-family home? How many bedrooms? Bathrooms? Pool? Garage? How do I do it? What is the process???
hablo espanol
While we cannot make the decisions for you we can help by guiding you through the real estate buying maze.
Ready? The first step in the "Buying" process is to get "Pre-Qualified"...
____________________________________________________________________
buying, complete real estate options, mark lentz, plyllis lentz, broward county purchase, pre-qualified, afford, process, real estate buying
Pre-qualification Wish List Finding Your Dream Home Making an Offer Title Closing
maze, maze, tamarac, ft. lauderdale, plantation, sunrise, coral springs, parkland, north lauderdale, margate, oakland park, davie,
Featured Listing
Featured Listing